SIA 3.03% 240328 (SQ1B.SI) made its debut a few days ago in SGX. I got some of it by applying through the ATM. 3.03% is nothing to shout about, it simply allows me to beat inflation. I think the risks are low as it is lending money to our national flagship carrier that is 54% owned by Temasek Holdings.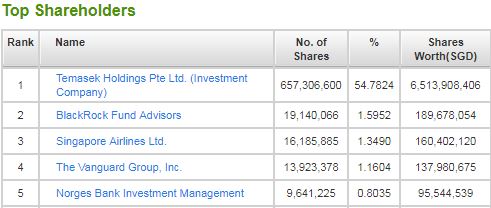 In my opinion, the retail bond that is standing out at the moment is Oxley MTN 5% b191105 (BJFZ.SI). I find the current price of this bond mis-priced in the market now. Here are my reasons:
This Oxley bond yields a high return (9.4%) and earlier maturity than the other Oxley bond in the retail bond space. The 5.15% MTN b5.15% 200518 (BTNZ.SI) bond yields 7.45% and matures 1 year later in 2020.
It also yields a higher return that the couple of Aspial bonds which has a lower credit standing as compared with Oxley. Oxley has better cashflow and lower debt ratios compared with Aspial. And the Aspials mature 1 year later.
This Oxley MTN 5% b191105 (BJFZ.SI) is likely to declare XD end of this month, which may not be priced in yet.
There is a OTC 250,000 Oxley 5.7% 2022 corporate bond which at the price of about 91 now, yields about 10% YTM now. Though this yield is slightly higher, it matures 3 year later than the above 5% retail bond.
Before buying, investors should consider whether Oxley will be able to redeem this bond on 5 Nov 2019. The amount to redeem is $300M. Will Oxley be able to sell their Mercure and Novotel Hotels valued at $950M by then? You can read the latest news and analyst reports of Oxley here : https://sginvestors.io/sgx/stock/5ux-oxley/analyst-report.
Please make your own judgement.
Notes:
The liquidity of Oxley bond is not good. It is easy to buy $10,000, but very difficult to buy $100,000 without push up the price.
I already own some Oxley retail bonds and added some more today.
The retail Oxley bonds are not marginable.
All the retail bonds in the above table can be bought using SRS.
---
I'm a remisier with Maybank Kim Eng, and as a bonds and REITs investor myself, I guide my clients to build resilient bonds and REITs portfolios. If you like to be guided, please open a trading account to become my client; It's free!
---