There are many people asking me when is the right time to buy……
The selling in the market is very fierce. It does not look like a normal correction to me. Here are my reasons:
The last time VIX – which some people call the fear index – traded at these levels was in 2008.
The 13.5% decline over 2 weeks in STI is matched in bear years 2008 and in 2015.
The most common question I faced the past few days was how low can DBS go. DBS offers 5.7% dividend yield at today's closing price, which is extremely attractive. Please allow me to speculate.
Here is the DBS chart in 2015: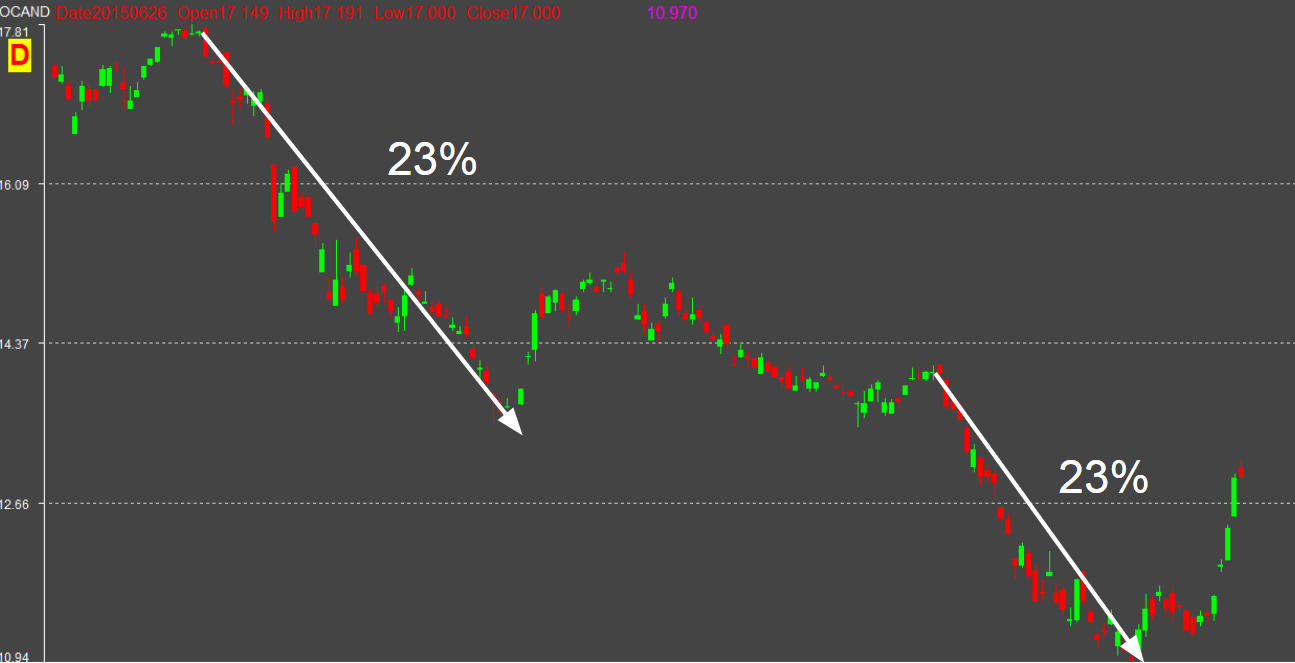 In 2015, DBS went from 17.7 to 13.56 before a rebound, and then from 14.31 to 10.95. DBS went through 2x of 23% drop in 2015.
Currently, DBS has dropped 19% recently. A rebound may be near soon. But DBS may fall again severely after the rebound if Covid-19 and recession fears persists.
When will I invest heavily?
I really do not know what is the right price to buying, nor do I know when Covid-19 will end.
My preference is nibble some and not to buy a lot unless confirmed by indicators. Buying at current levels and hoping to catch a rebound may backfire. May be catching a falling knife instead.
Here are the indicators that I will be monitoring. In the next few blog posts, I will be covering some of these indicators.
The daily trading volume will be much smaller than current levels. Daily volume is very high now. Reversal or rebound will take place only when buyers give up buying and sellers give up selling.
Stochastics will perform a hook on the week chart
The prices will start consolidating and cluster together on the price chart. Moving averages will bunch up together
There will be a bullish divergence on MACD on weekly chart
Monthly or weekly indices will have a bullish reversal candle
Monthly or weekly parabolic SAR will then turn bullish
These indicators will take time to form, probably over half a year. Patience is certainly a virtue in this market!
---
I'm a remisier with Maybank Securities, and as a bonds and REITs investor myself, I guide my clients to build resilient bonds and REITs portfolios. If you like to be guided, please open a trading account to become my client; It's free!
---