This is a simple indicator that attempts to catch a reversal. It helps me to buy low, but it is definitely not foolproof.
How to setup this indicator.
Use your favorite charting software. I like to use InvestingNote.com for Singapore and HK stocks.
Select Weekly chart time frame
Select Stochastic indicator
Set to 9,3,3
Make %D invisible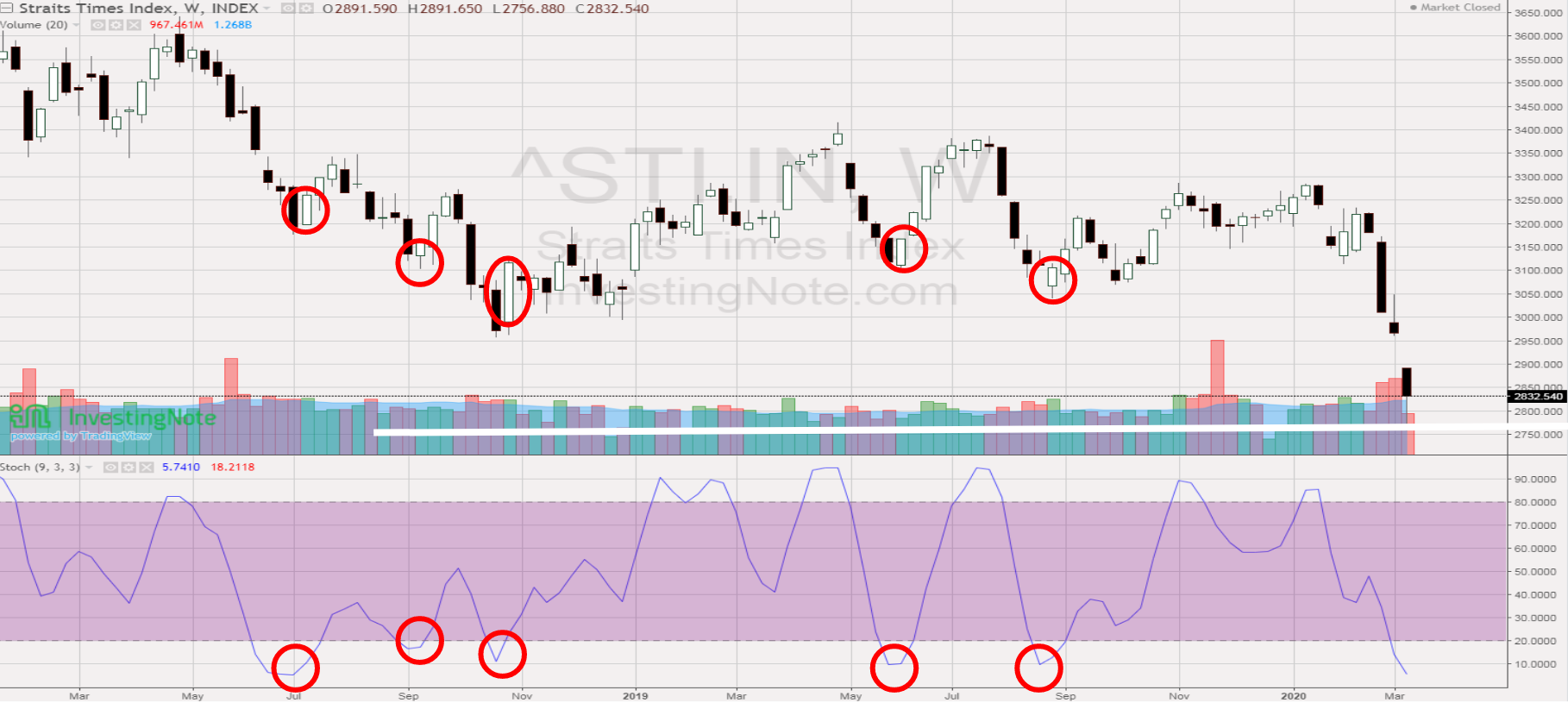 The above is a weekly chart of the STI over the last 18 months.
Stochastic hook takes place when stochastic indicator makes a "hook" in the oversold area. This is used together as a  combination with bullish white candle on the price chart.
Price may continue to go lower, but at least I am assured of buying at a reasonable price. I like to apply it on my blue chip favorites to average down if necessary.
I am now waiting for a white candle to form. This will happen with a friday's closing price is higher than the last monday's opening price.
Remember, patience is a virtue. Sit tight and don't be itchy fingers!
---
I'm a remisier with Maybank Securities, and as a bonds and REITs investor myself, I guide my clients to build resilient bonds and REITs portfolios. If you like to be guided, please open a trading account to become my client; It's free!
---