Bullish divergence is one of the highest probability setups, especially when used in the weekly time frame.
The above is STI in 2015. The indicator displayed is the MACD indicator that almost everyone knows.
The orange line is drawn by me, shows that the MACD fast line (blue) is making a higher low, while the price chart is making a lower low.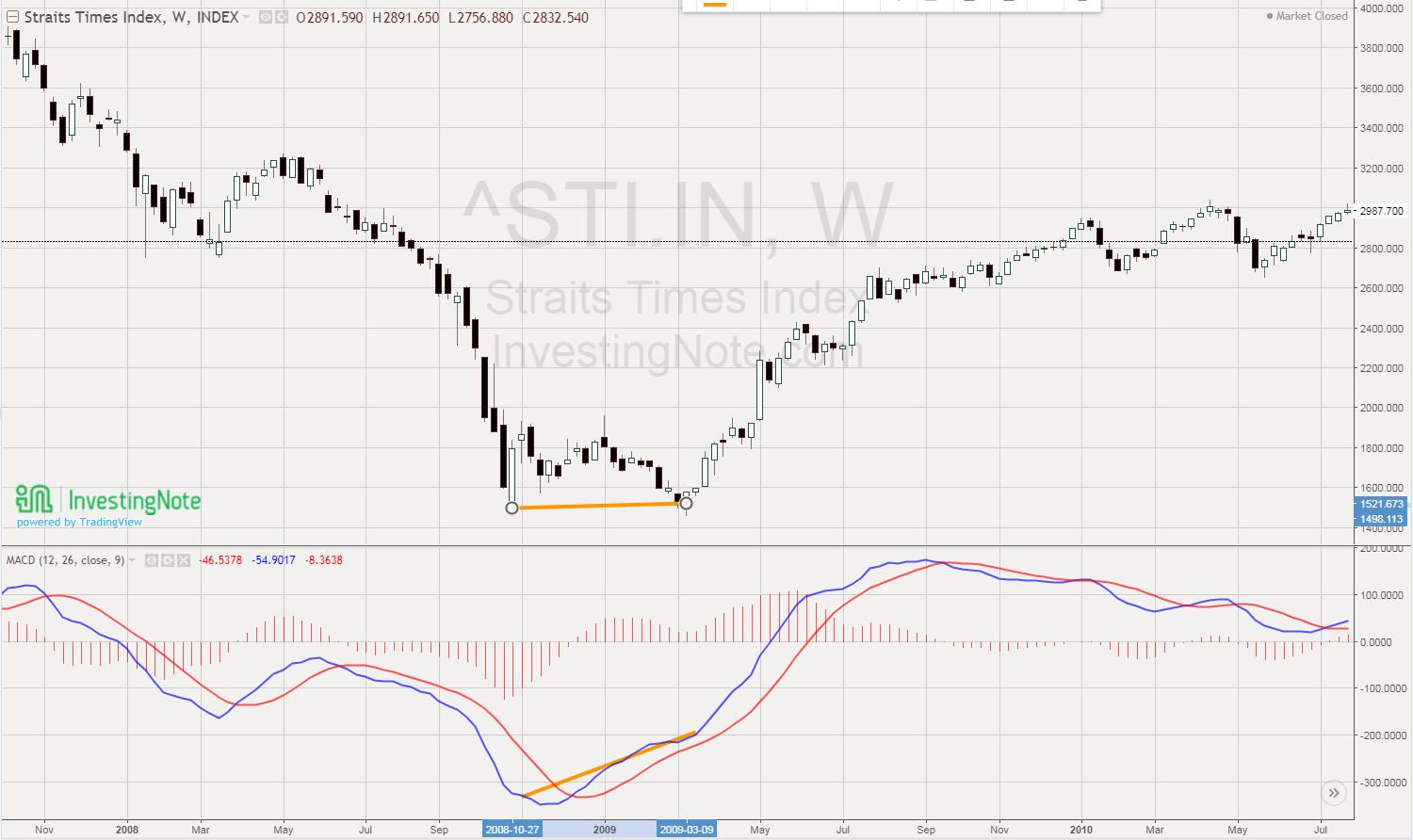 In 2008, it was similar. The price chart makes a horizontal move, while the MACD shows bullish momentum.
This method requires lots of patience as the pattern takes a long time to form.
---
I'm a remisier with Maybank Securities, and as a bonds and REITs investor myself, I guide my clients to build resilient bonds and REITs portfolios. If you like to be guided, please open a trading account to become my client; It's free!
---