The trend for the past 2 years and is likely to stay, is that Reits have been issuing rights or preferential offerings to acquire overseas properties :
CapitaCom Tr – acquired Gallileo of Frankfurt
Keppel DC Reit – acquired KDC SGP 5
Mapletree Ind Tr – acquired 14 data centres in US.
Frasers L&I Tr – acquired 21 logistics and industrial properties in Germany and Holland.
ManulifeReit USD – acquired 1750 Pennsylvania Ave and Phipps Tower in US.
Frasers Com Tr – acquired Farnborough Business Park
When a Reit make an acquisition, especially raising funds via rights issues, the shares become diluted. We have seen how Lippo Malls Tr, Cache Log Tr acquired properties, and their DPU performances did not improve.
A good way to judge the performance of a Reit Manager is to access how a Reit performs after the acquired property starts to contribute to the Reit. Lets take a look at Mapletree Log Tr (M44U.SI), that already have a large number of overseas properties.
Mapletree Log raised funds via preferential offering in Sept 2017. Completed 2 acquisitions in Hong Kong (Mapletree Logistics Hub Tsing Yi and Shatin No.3.
1) DPU increased as revenue and NPI increase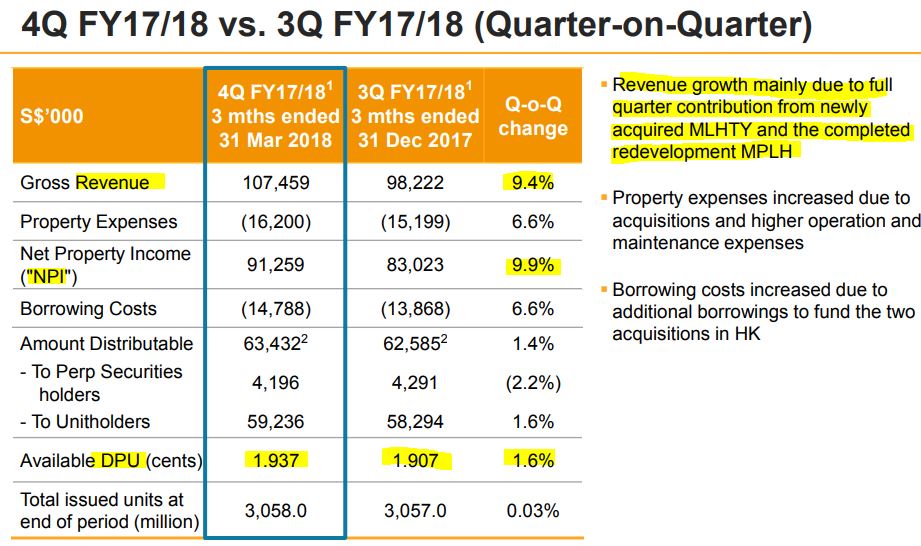 After acquisition, revenue, NPI and DPU all increased – quarter on quarter as well as year on year.
2) DPU trend continues to increase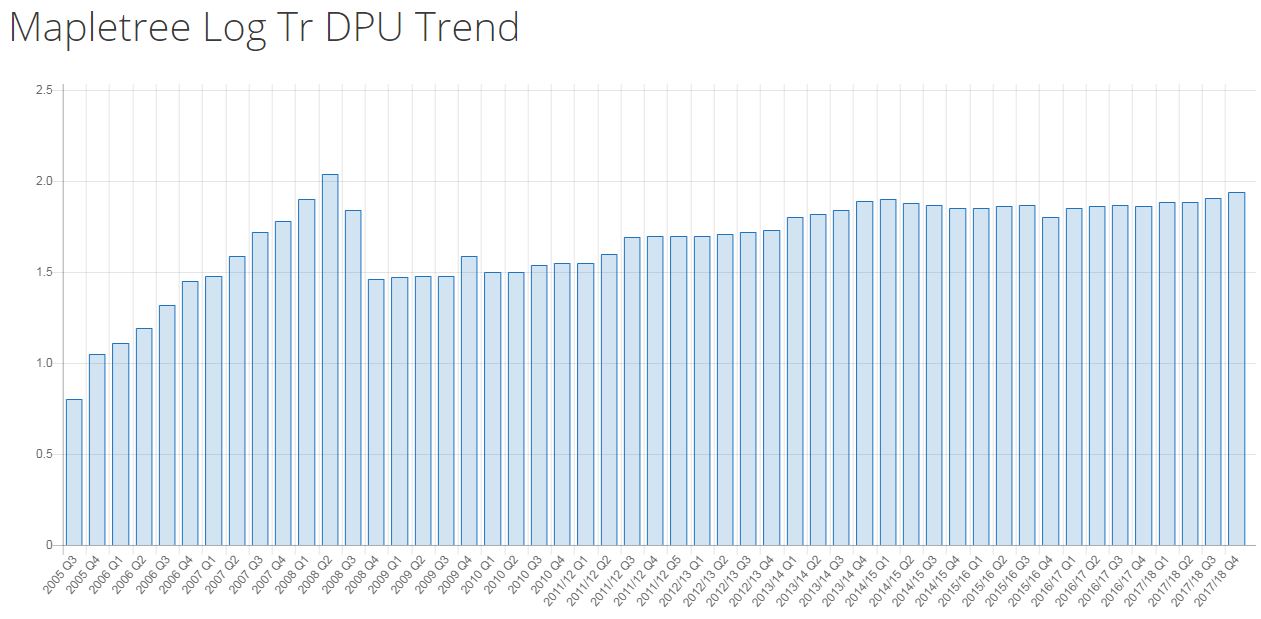 3) NAV per unit continues to increase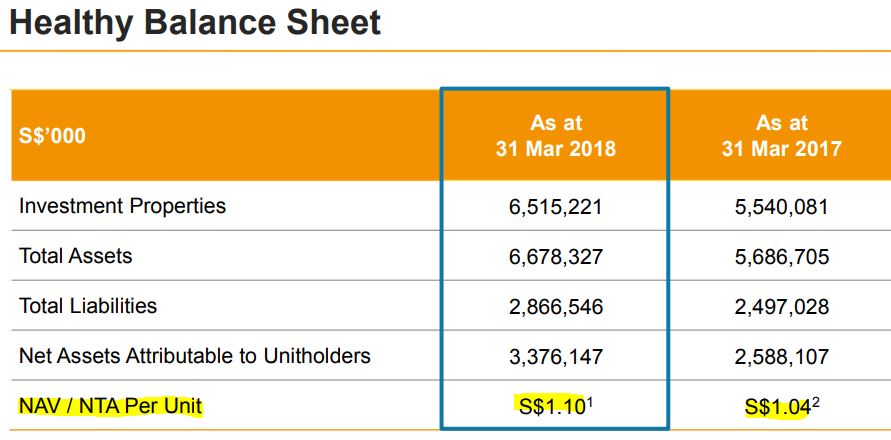 4) Longest average debt maturity profile of all industrial reits
Average weighted debt maturity profile of 4.5 years is the longest of all industrial reits. They also do have any immediate need for refinancing.
78% of their total debt is hedged to fixed rates, and 70% of their 18/19 income stream is derived in SGD.
Summary
Mapletree Log Tr has proven that they are capable, with prudent use of raised funds. With such leadership, if they were to issue rights again, investors should not be too anxious.
---
I'm a remisier with Maybank Kim Eng, and as a bonds and REITs investor myself, I guide my clients to build resilient bonds and REITs portfolios. If you like to be guided, please open a trading account to become my client; It's free!
---