First Reit (AW9U.SI) is a potential entry using one of my favorite setups.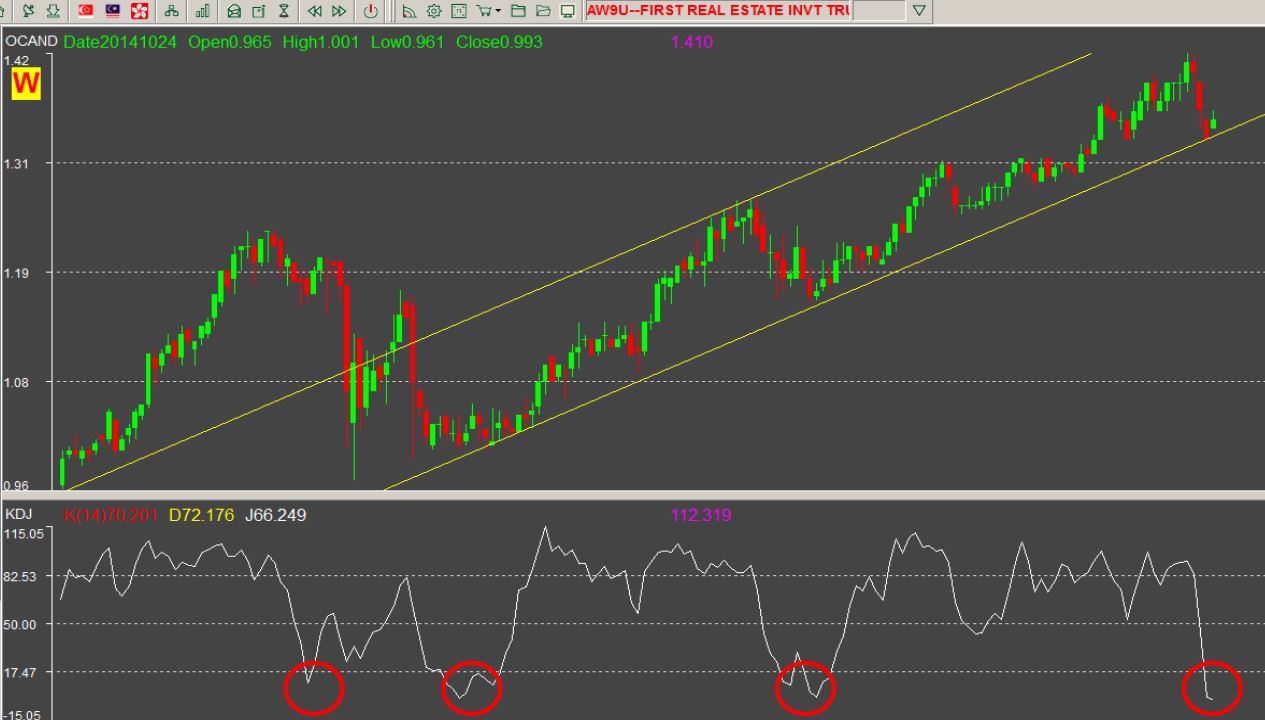 One of my favorite buy setups is the use the weekly chart together with slow Stochastics. When it makes a "hook" in the oversold zone, its time to consider entering, as it may be low enough. For higher probability, combine it with candlesticks reversal pattern.
Notes:
The weekly candle is not complete as the week has not ended yet.
First Reit is in the resilient Healthcare sector.
Their WALE (Weighted Average Lease Expiry) is 11 years.
Although their properties are mostly in Indonesia, they are collecting rental in SGD in Indonesia. So no forex risk.
The yield is 6.35% at the current price.
If you are not sure how to buy low using slow stochastics, please contact me.
---
I'm a remisier with Maybank Kim Eng, and as a bonds and REITs investor myself, I guide my clients to build resilient bonds and REITs portfolios. If you like to be guided, please open a trading account to become my client; It's free!
---