QBE Insurance Group Limited 5.25% USD Perp
Issuer Rating: A-(S&P positive), Baa1 (Moody's, stable), A- (Fitch, positive)
Issue Rating : Baa3 (Moody's), BBB-(Fitch)
Issue size : US$400M
First call: 16 May 2025, and every 5 years thereafter
Reset : 5Y UST + 3.047%
APRA (Australian Prudential Regulation Authority which overseas banks and insurance in Australia) may decide to write off if non-viability trigger event occurs.
YTC : 4.86%
Net supercharge yield on funding US$65k and financing the rest at 2.5% : 9.6%
Stock has been paying dividends in last 10 years
Debt to asset of 8%
Debt to total equity of 33%
I observed that Australian bond prices are very high, and 101.8 seems cheap to me as I expect their fair price to be about 104.
Look at the 1 year stock charts of ANZ (first chart) and QBE (second chart).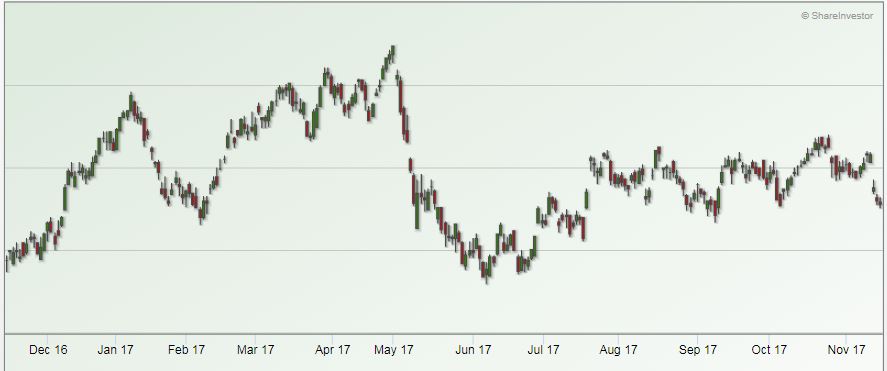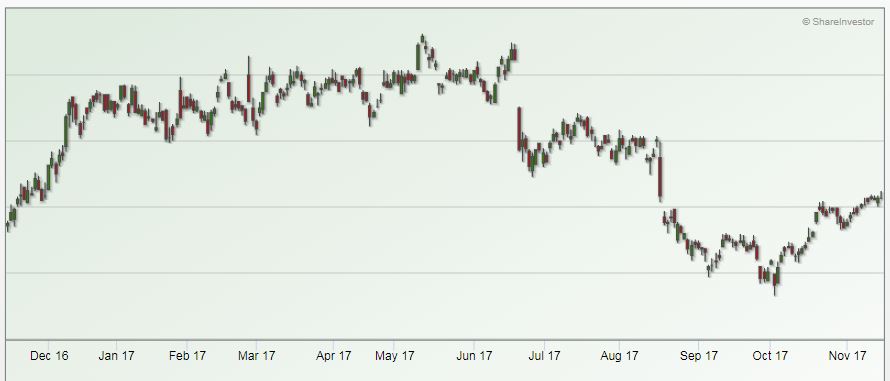 They look similar.
Lets now take a look at the price of ANZ 6.75% USD perp, with call date on Jun 2026, and with similar non-viability event or write offs. The price is ……………………. 114!
https://www.bondsupermart.com/main/bond-info/bond-factsheet/USQ08328AA64
I do not think QBE 5.25% can go to 114, but 104 is probably within its means.
---
I'm a remisier with Maybank Securities, and as a bonds and REITs investor myself, I guide my clients to build resilient bonds and REITs portfolios. If you like to be guided, please open a trading account to become my client; It's free!
---