One of my favourite indicators is the Stochastics applied on a Weekly chart. I use it to time my entries so as to catch a low. Applying on the STI :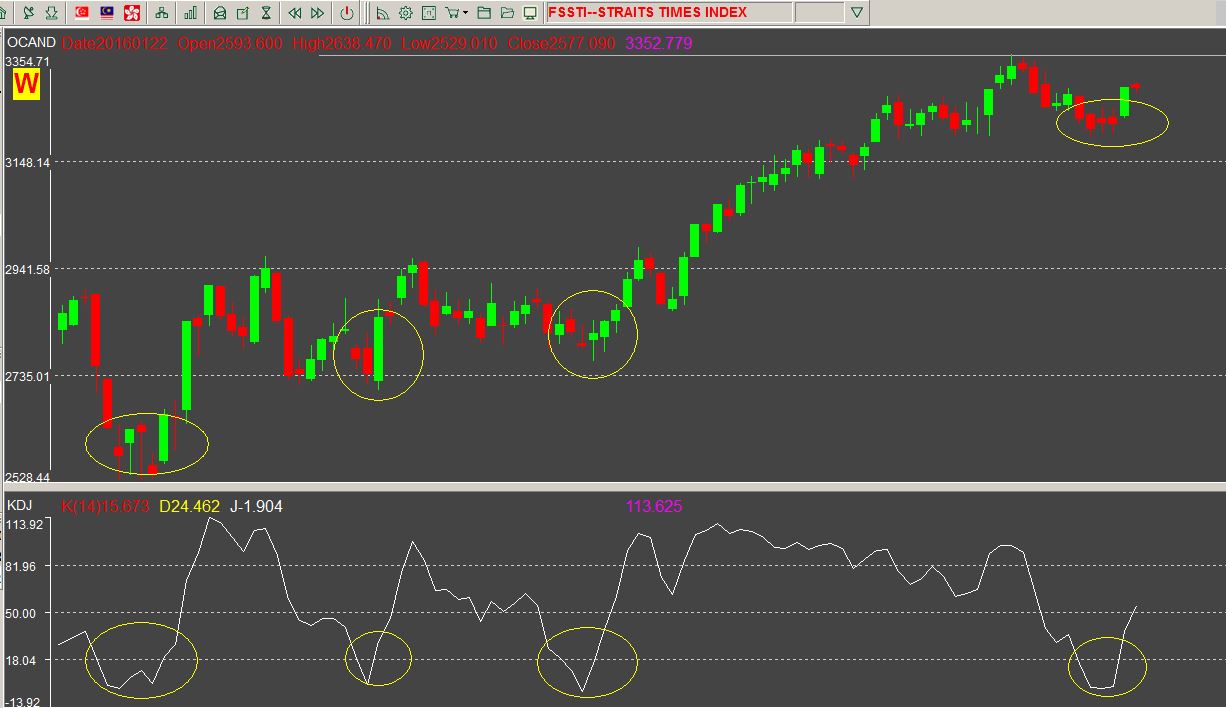 This tells me that there is a possibility that STI may be poised to go higher.
Traditional technical analysis defines that an uptrend is when a chart is making higher highs and higher lows. Certainly looks that way to me.
What stocks then? I will choose stocks from one of the 3 themes below. I will also check that the company has exposure to outside of Singapore. Singapore firms with sales focused on Singapore market are dying a slow death, eg Comforts, SPH, Starhub.
These e are 3 major stories in the Singapore now:
Electronics. Has been running for about 9 months.
Properties. Has been running for 6 months.
Banks. Has been running, but may be poised to make a new highs with US fed Dec rate increase.
For myself, I have already collected some Electronics and Properties companies, now looking to add Banks.
---
I'm a remisier with Maybank Securities, and as a bonds and REITs investor myself, I guide my clients to build resilient bonds and REITs portfolios. If you like to be guided, please open a trading account to become my client; It's free!
---