Much have been written about Hang Seng Tech Index. But I could not find any blogger clearly explain the methodology, and ETF(s) that tracks it. I did some digging and is now sharing with you my findings.
Objective: Tracks the 30 largest Greater China  companies listed in HKex, which have high business exposure to the
internet (including mobile)
FinTech
cloud computing
e-commerce
digital technology
Re-balancing frequency: Quaterly (end Mar, Jun, Sep, Dec)
Rules for inclusion and removal :
Tracks by market capitalization
Number of constituents at 30
Existing constituents ranked lower than 36th will be removed
Non constituents ranked higher then 25th will be included
For IPO, a newly listed stock will be added  if it ranks within top 10 of constituents
Top 10 holdings: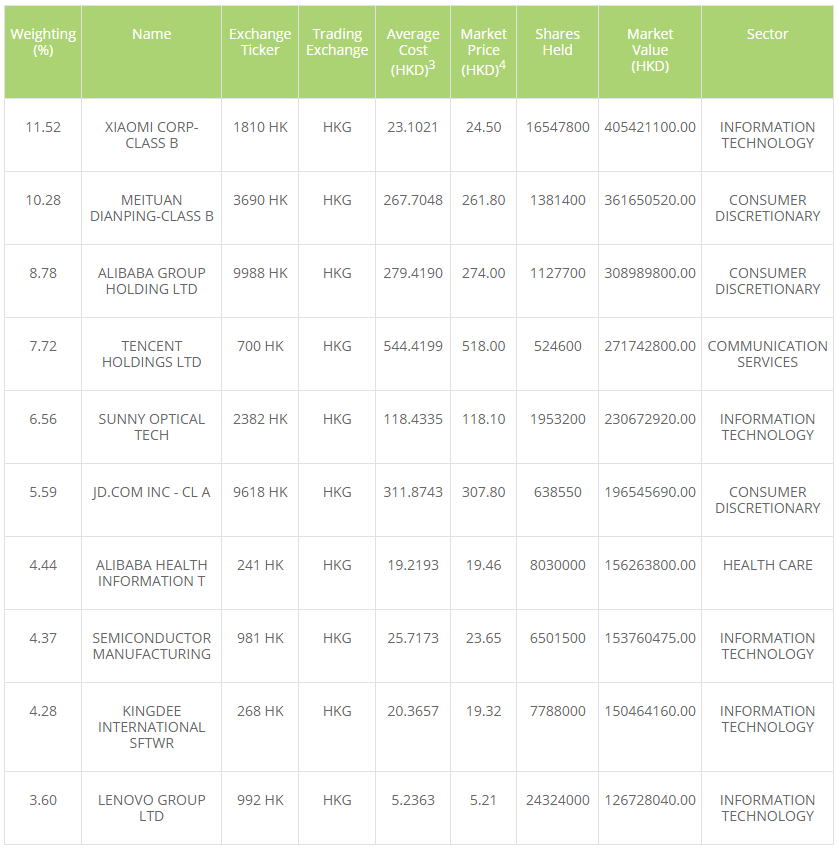 Currency : HKD
ETF : CSOP HS Tech (3033.HK). Only ETF at the moment. Likely to have more in future.
Physically replicated
Management Fee : 0.99%
On going charges over year : 1.05%
Minimum trading lot size : 200 units
Current price : HK$7.66
My opinion:
There are only 2 ETFs that I may buy, the INVSC QQQ S1 (Nasdaq ETF), and this CSOP HS Tech ETF.
Personally, think the technology sector is growing fast and will continue to grow in the next 10 years, compared with the laggards of old economy banks, insurers, property and quasi-government companies.
Not to say to buy only tech stocks, but more to emphasize the need for diversification. Invest in traditional companies for dividends,  while investing in tech stocks are for capital gains for the long run.
---
I'm a remisier with Maybank Securities, and as a bonds and REITs investor myself, I guide my clients to build resilient bonds and REITs portfolios. If you like to be guided, please open a trading account to become my client; It's free!
---