Recap:
STI crashed 33% from the 2020 high of 3270.
STI has made a 21% recovery over the last 3 weeks.
In the long run, STI at about 2500 level is a great price to buy. But in the short run, its probably too late to buy now.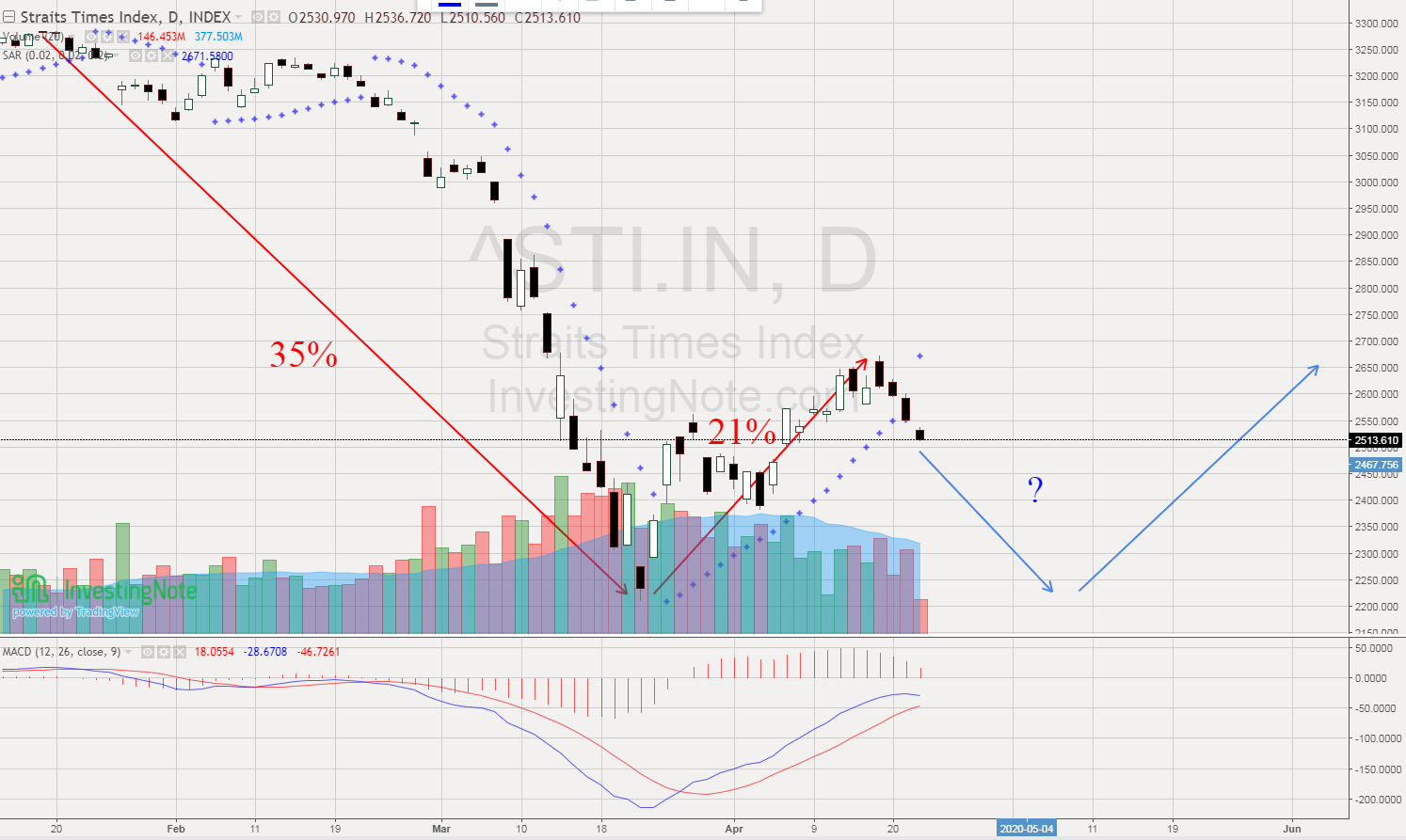 Currently, the STI has cut below the parabolic SAR. There is going to be some downward pressure in next few days. Although I have some short positions, I will not be adding to my hedges.
In my last Covid19 update exactly 1 month ago, a few clients commented that I have turned bearish.
I am very bullish in the long run. In the short run, I really have no idea where the prices are going. Its going to be a roller coaster ride for the short run.
Will the market form a double bottom? Will it make new low? I do not know and really, no one in the world knows.
It is possible that the STI has made a possible low in the market recently. I plan to trade every single bullish crossover from now onwards. The easiest indicator for me is the parabolic SAR.
Note that indicators are not predictive in nature. But there are good for entries / exits, and to visualize your trading plan.
---
I'm a remisier with Maybank Securities, and as a bonds and REITs investor myself, I guide my clients to build resilient bonds and REITs portfolios. If you like to be guided, please open a trading account to become my client; It's free!
---