The market is getting cheaper by the day. Some people are worried, while others are happy. The most common question I faced recently is "Is it a good time to enter". It is really impossible to buy at the lowest, but I shall attempt to show the next major support for S&P500 and STI using classical technical analysis.
S&P 500
At the time of writing, S&P 500 at 2600 has dropped about 23% from its high of 3393.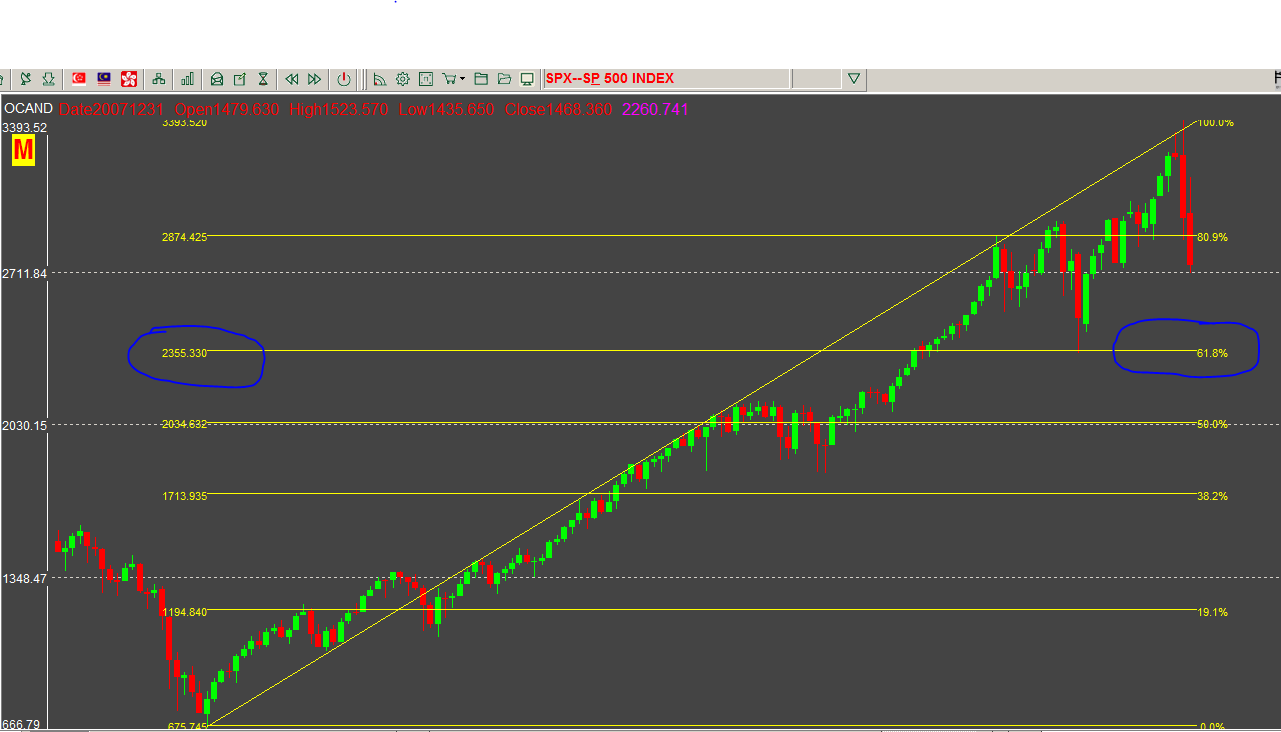 Using Fibonacci Retracement, the next Fib 61.8% support is at 2355. This is about 30% from the market top.
STI
At the time of writing, STI at 2679 has dropped about 17% from its recent high of 3230. In 2003, STI fell 18% due to SARS.
At 2680, its has just entered the support zone from 2680 to 2520. I think buyers will come in at this 2500 zone. Whether this major support will hold is anyone's guess.
---
I'm a remisier with Maybank Securities, and as a bonds and REITs investor myself, I guide my clients to build resilient bonds and REITs portfolios. If you like to be guided, please open a trading account to become my client; It's free!
---