I created a simple gsheet for myself to analyze business trusts the same way I analyze SREITS. See https://docs.google.com/spreadsheets/d/18KuL2SMDasS1xNfq8Ga3w-G93Ad5GZdlHhP2nDBWzCA/edit?usp=sharing
Among these, I like Keppel Infrastructure Trust because of the assets they are holding :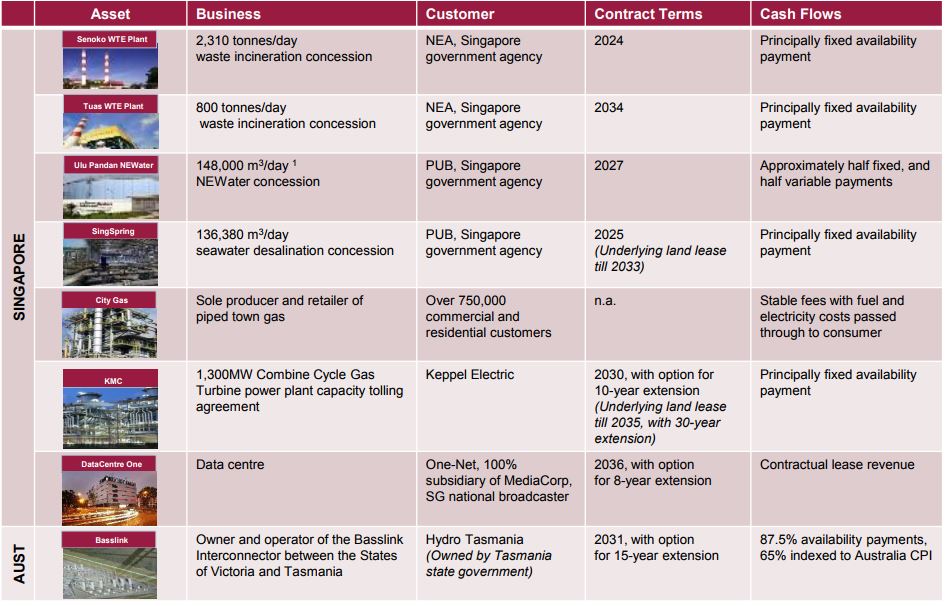 I wanted to buy Keppel Infrastructure Trust recently, but missed the chance to enter before it XD on 23rd Oct 2017. Next XD will be somewhere on Jan 2018.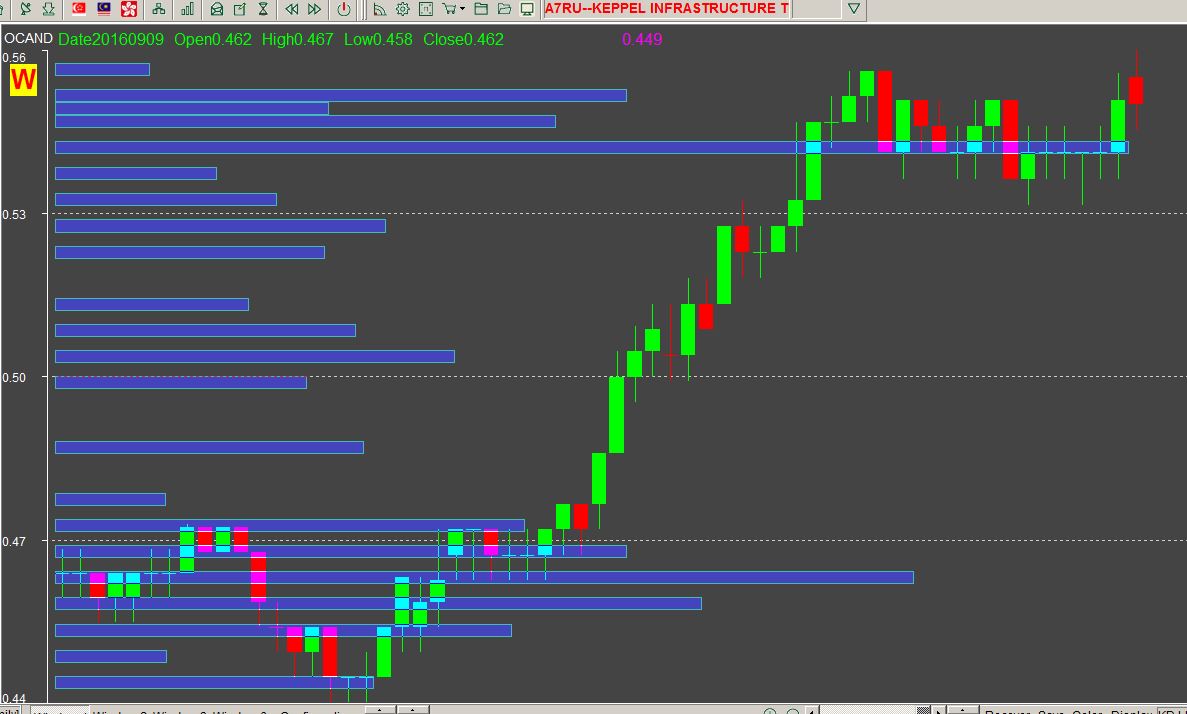 In the short run, 0.54 is the support, and in the long run, 0.46 is the support.
---
I'm a remisier with Maybank Kim Eng, and as a bonds and REITs investor myself, I guide my clients to build resilient bonds and REITs portfolios. If you like to be guided, please contact me regarding how to become my client; It's free!
---