Recently, I was puzzled that SembMar and KepCorp prices does not seem to correlate with Crude Oil prices. On further investigation, I chanced upon this imaginative report while going through some analyst reports.
http://research.sginvestors.io/2017/07/shipyards-keppel-sembcorp-ind-sembcorp-marine-dbs-research-2017-07-20.html
To save you time in reading this report, let me summarize the 3 possible scenarios:
Possibility of merger of Kep O&M and SMM
Divestment of SembMar could unlock value for SembCorp shareholders
Keppel may inject infrastructure asses into SembCorp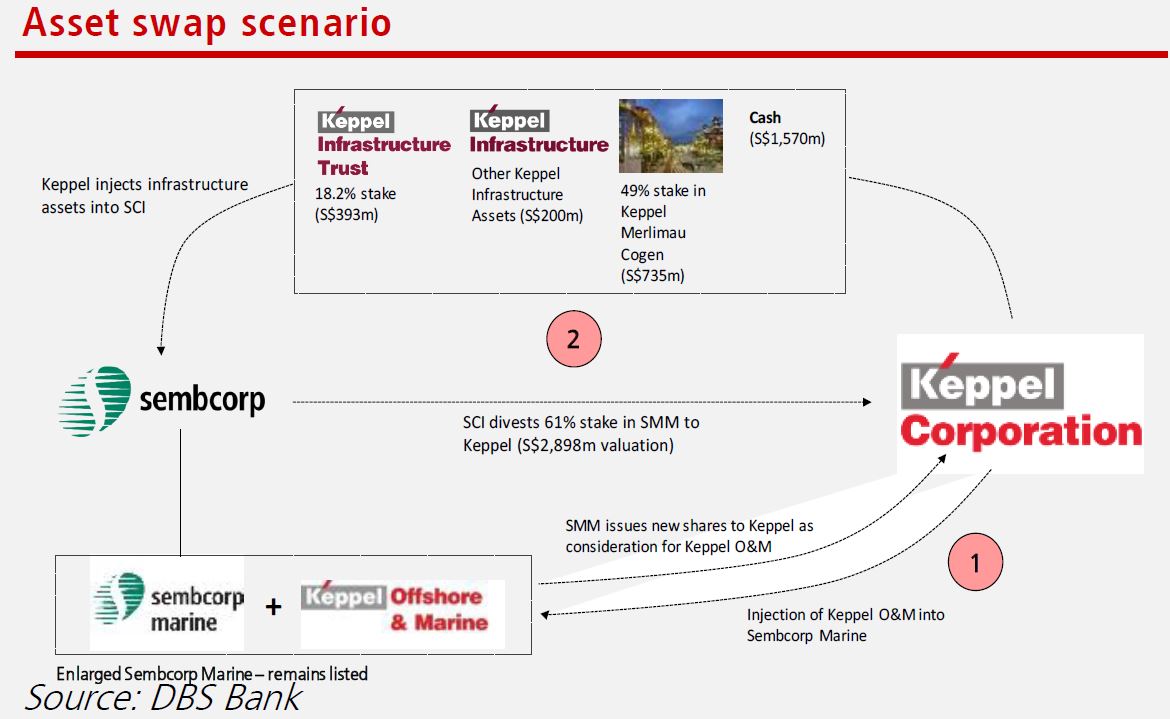 By the way, DBS Research has buy ratings for all 3 companies :
Keppel Corp at TP $7.60
SCI at TP $4.10
SMM at TP $2.30
---
I'm a remisier with Maybank Kim Eng, and as a bonds and REITs investor myself, I guide my clients to build resilient bonds and REITs portfolios. If you like to be guided, please open a trading account to become my client; It's free!
WealthLions is my blog where I journal my trading ideas and share my opinions about the markets. If you like to be kept posted of my new blog posts and events, please subscribe to my mailing list. No spam, I promise.
---